Product introduction of jaw crusher
Working principle of jaw crusher
By moving The two jaw plates of the jaw and the static jaw form a crushing cavity, which simulates the movement of the two jaws of an animal to complete the material crushing operation. The upper end of the movable jaw is directly suspended on the eccentric shaft, as the connecting rod of the crank connecting rod mechanism, which is directly driven by the eccentricity of the eccentric shaft, and the underground end of the movable jaw is hinged and supported on the rear wall of the frame with a thrust plate. When the eccentric shaft rotates, the trajectory of each point on the moving jaw is from the circumferential line of the suspension point, gradually turning downward into an ellipse, and the lower part, the more the ellipse is deviated until the trajectory of the connection point between the lower part and the thrust plate is a circular arc String.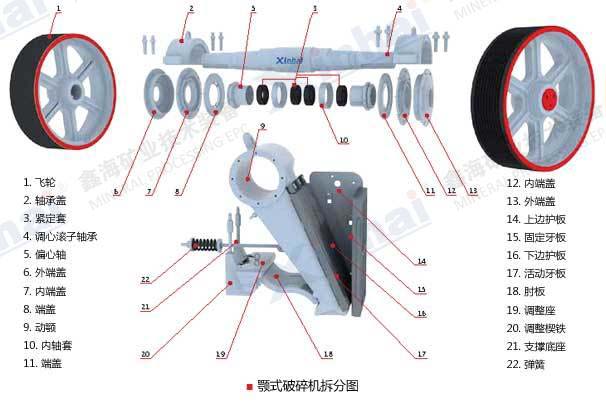 n
The advantages of jaw crusher
The movable jaw assembly of the jaw crusher is more advanced, making it more durable;
Deep The cavity crushing ratio is large, the cavity shape is optimized, and the crushing efficiency is high.
The arc-shaped jaw plate design increases the effective length of the jaw plate and increases the processing capacity.
jaw crusher product picture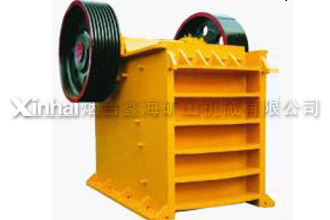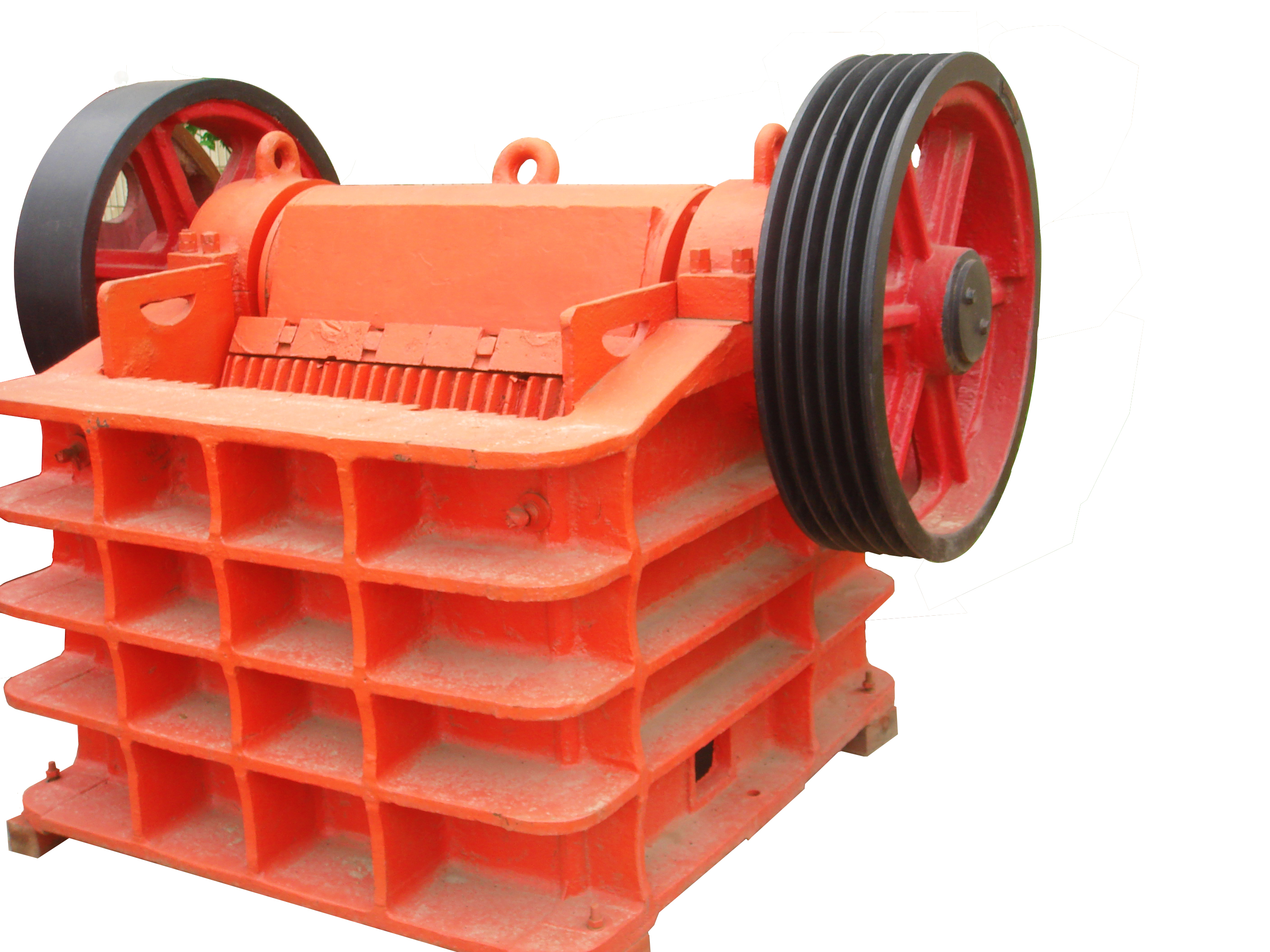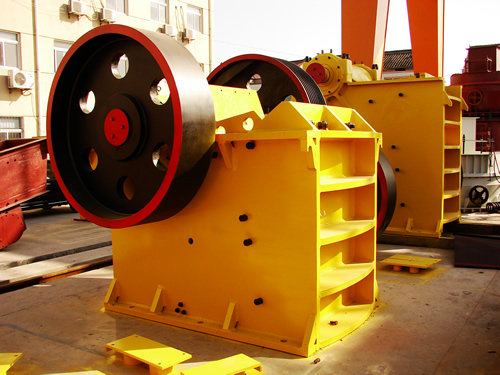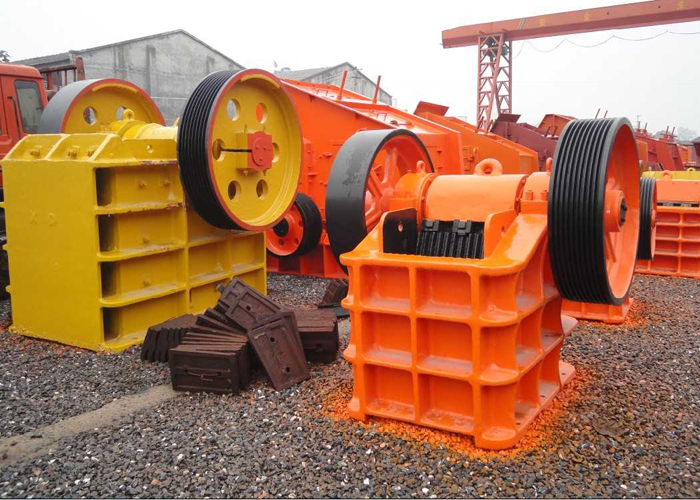 Jaw crusher FAQ
The jaw crusher frame beats severely Reasons and solutions
When the jaw crusher is working, when the frame is found to be severely beaten, you should first stop and check several aspects.
1. Whether the bolt is loose or broken
2, whether the position of the flywheel is off-track
3, whether the foundation of the main machine is stable, and whether there are vibration isolation measures< /p>
The solutions are as follows:
If the anchor bolt is loose, use a wrench to tighten the bolt. If the anchor bolt breaks, you need to replace it with a new one. bolt.
The solution to the deviation of the flywheel position is to remove the flywheel cover, loosen the flywheel tightening bolts, adjust the position of the flywheel and then tighten the flywheel tensioning sleeve bolt.
If the jaw crusher shakes severely due to the unstable host, the foundation should be reinforced, and sleepers or rubber strips should be added between the machine and the ground
Product Parameter
Type
Model
Inlet size (mm)
Discharge size (mm)
Maximum feeding size (mm )
Production capacity (t/h)
Eccentric wheel speed (r/min)
Motor Power (kW)
Dimensions (mm)
Weight
(kg)
General
pass
type
PE100X150
100X150
5?20
80
0.5~2
300
2.2
525X535X605
230
PE150X250
150X250
10 ?40
125
2?6
300
5.5
875X745X935
1100
PE200X350
200X350
10 ?50
160
6?10
300
7.5
1080X1060X1088
1600
PE250X400
250X400
20 ?60
210
8?16
300
15
1108X1090X1392
1850
ZGPE250X400
1430X1316X1296
2800
PE250X500
250X500
20 ?80
210
13 ?21
300
18.5
1360X1450X1440
3100
ZGPE250X500
1425X1420X1417
3300
PE400X600
400 X600
40?100
350
14?36
275
30
1650X1748X1520
5800
ZGPE400X600
1716X1736X1653
6500
PE500X750
500X750
50?120
400
30 ?80
250
45
1900X1876X1821
9000
ZGPE500X750
1980X2024X1920
12000
PE600X900
600 X900
75?200
480
56?192
250
75
2280X2245X2320
18700
ZGPE600X900
2280X2245X2320
14500
ZGPE750X1060
750X1060
80?235
630
108?256
250
90
2450X2472X2795
28000
ZGPE900X1200
900X1200
95?265
750
186?398
200
110
3335X3182X3025
50000
ZGPE1100X1400
1100X1400
150?300
950
250?600
193
132
3900X3040X3875
70000
ZGPE1200X1500
1200X1500
160?320
1000
280?700
190
160
3800X3040X4150
82000
细
碎
型
PEX150X750
150X750
10 ?40
120
8?25
320
15
1210X1572X1045
2800
ZGPEX150X750
1240X1586X1025
3500
PEX200X1000
200 X1000
15 ?40
160
12 ?50
330
22
1860X1385X1200
5200
ZGPEX250X750
250X750
20 ?60
210
10 ?45
320
30
1751X1400X1515
4900
PEX250X1000
250X 1000
20 ?50
210
15 ?50
330
30
1550X1990X1370
6500
ZGPEX250X1000
1650X1958X1460
6800
ZGPEX250X1200
250X1200
20 ?60
210
20 ?60
320
45
1650X2170X1465
9000
ZGPEX300X1300
300X1300
25 ?65
250
20 ?80
330
55
1980X2456X1740
11500
Related Products