Circular vibrating screen
The advantages of the lattice ball mill
The transmission of the mill equipment adopts large double-row spherical roller bearings instead of sliding bearings, which greatly reduces friction, is easy to start, and saves 20-30%;
Using corrugated liner, increase the ball ore contact surface, strengthen the grinding effect, and have the ability to lift the ore, reducing energy consumption;
Small mill with a diameter of less than 2.1 meters (not including 2.1 meters), adopts an integral frame, which is convenient for civil construction and equipment installation;
The working principle of energy-saving ball mill
The main component of the Xinhai wet ball mill is a cylinder with a small diameter and a large length. It rotates slowly through a transmission device. The material is fed from the feeding end of the cylinder. Throwing impact and self-grinding, the material can be crushed. Due to the continuous feeding of materials, the pressure causes the materials in the cylinder to move from the feeding end to the discharging end. The material reaching the finished product size is discharged from the discharge end of the cylinder. During wet grinding, the material is carried out by the water flow; during dry grinding, the material is carried out by the air flow. The straight-tube energy-saving grid ball mill has a discharge grid at the discharge end. The mill relies on the grid plate to force ore discharge. The slurry surface in the cylinder is low, reducing ore over-grinding and preventing steel balls from being discharged. Under the same production conditions, the production capacity is higher than that of overflow mills. Rolling bearings are used to replace sliding bearings at both ends of the cylinder, which saves significant energy.
Product picture of wet-type energy-saving grid-type ball mill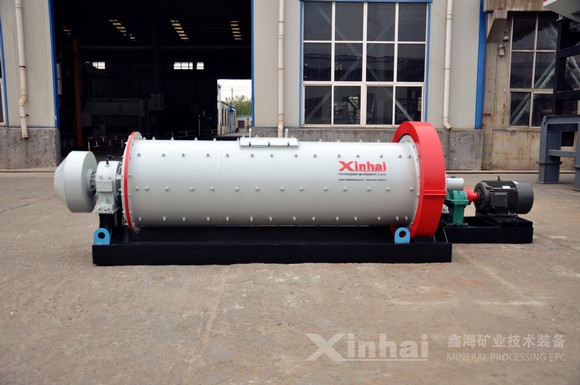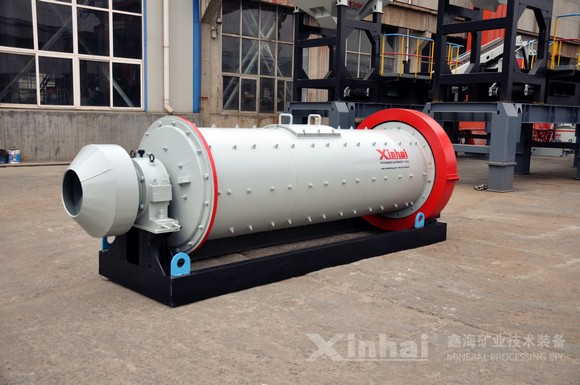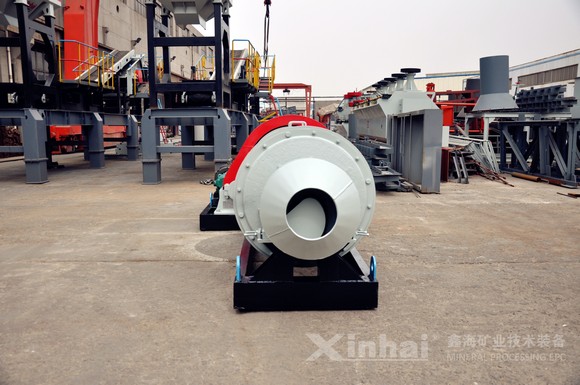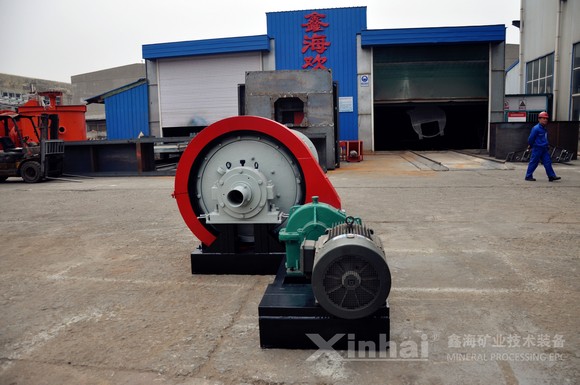 FAQ for wet-type energy-saving lattice ball mill
About the maintenance of the lattice ball mill
Maintenance and overhaul of the lattice ball mill is a regular work. The quality of the maintenance work directly affects the operation rate and service life of the ball mill. In order to find defects in time and eliminate hidden dangers to ensure the normal operation of the mill, except In addition to routine maintenance, grinding needs to be stopped regularly (once a month is recommended). Important parts such as hollow shafts, main bearings, cylinders, reducers, gears, etc. should be carefully inspected, and detailed records should be made. Properly handle and arrange mid-repair and overhaul plans. So how to properly maintain and repair during use.
Which parts of the ball mill should be inspected before installing the ball mill
1. For the specific requirements of the main bearing part, please refer to the main bearing assembly drawing. 2. Refer to the assembly drawing of the rotating part for the cylinder part. 3. For the transmission part, please refer to the assembly drawing of the transmission part. 4. Refer to the assembly drawing for the overall relative position. Common problems and troubleshooting. For more questions about energy-saving ball mills, please consult our staff
Product Parameter
Model
Cylinder diameter
(mm)
Cylinder length
(mm)
Motor
Model
Motor power
(kW)
Long
(mm)
wide
(mm)
High
(mm)
Processing capacity (t/h)
effective volume (m3)
Maximum ball load(t)
weight
(kg)
MQGg 1212
1200
1200
Y200L2-6
22
3512
2076
1620
0.17 ~4.1
1.14
2.4
9610
MQGg 1224
1200
2400
Y280M-8
45
5745
2352
1778
0.26 ~6.15
2.4
4.6
12692
MQGg 1240
1200
4000
JR117-8
80
7990
2210
2262
0.34~8.3
3.8
7.8
15932
MQGg 1515
1500
1500
Y280M-8
45
5740
3075
2280
1.4~4.5
2.2
5
17125
MQGg 1530
1500
3000
JR117-8
80
7253
3070
2280
2.8 ~9
5
10
21425
MQGg 1536
1500
3600
JR126-8
110
8595
3185
2280
3~11
5.4
11.4
24213
MQGg 1545
1500
4500
JR127-8
130
9680
3254
2370
3.5~12.5
7
12
27346
MQGg 1830
1800
3000
JR136-8
180
8250
3620
2785
4.5 ~27
6.65
14
31850
MQGg 1836
1800
3600
JR136-8
180
8866
3683
2785
4.5 ~29
8.2
13.8
35467
MQGg 1845
1800
4520
JR137-8
210
9808
3683
2785
5~35
10.2
19
38909
MQGg 1856
1800
5620
JR137-8
210
10909
3683
2785
6~40
12.2
22
41681
MQGg 1870
1800
7020
JR138-8
245
12404
3783
2735
7~50
15
31.5
45166
MQGg 2122
2100
2200
JR128-8
155
7135
4137.7
3083
5~29
6.6
20
38340
MQGg 2130
2100
3000
JR136-8
180
8220
4220
3083
6.5 ~36
9
27
43100
MQGg 2136
2100
3600
JR137-8
210
9154.5
4320
3433
7.5 ~42
10.8
23.5
45833
MQGg 2140
2100
4000
JR137-8
210
9654
4320
3083
7.5 ~45
12.8
22.5
47262.4
MQGg 2145
2100
4500
JR137-6
280
10350
4253
3125
10 ~50
13.5
23.6
52648
MQGg 2230
2200
3000
JR137-8
210
8220
3864
3183
7.5 ~45
9.8
20.6
44600
MQGg 2430
2400
3000
JR138-8
280
9023.5
4836.4
3490
7.2 ~92
11.5
22.5
59544.5
MQGg 2436
2400
3600
JR138-8
320
9604.5
4836.4
3490
8 ~100
13.8
25.5
63932.5
MQGg 2442
2400
4200
JR138-8
320
10204.5
4836.4
3490
8 ~110
16
30
67370
MQGg 2721
2700
2100
JR138-8
245
8300
4786.4
3495
7.2 ~84
10.7
23
66743
MQGg 2727
2700
2700
JR137-6
280
8901
4786.4
3490
7 ~110
13.8
29
71030
MQGg 2730
2700
3000
JR1410-8
320
9610
5000
3495
8 ~115
15.3
32
83909.2
MQGg 2732
2700
3200
JR1410-8
320
10724
5000
3620
8 ~120
15.7
32
88073
MQGg 2736
2700
3600
JR158-8
380
10409
5150
3620
12~145
17.7
37
95300
MQGg 2740
2700
4000
JR158-8
380
10609
5150
3620
12.5 ~152
19
42
98454
MQGg 2745
2700
4500
JR1510-8
450
11534
5200
3670
13~160
22
40
100016
MQGg 2747
2700
4700
JR1510-8
475
11779
5571
4175
13~170
23
45
101645
MQGg 2760
2700
6000
JR1512-8
630
13299
5540.6
5140
15~200
30
60
119546
MQGg 2836
2800
3600
JR1510-8
400
10964
5350
3670
13~160
19.7
41
106350
MQGg 3231
3200
3100
TDMK630-36
630
12750
6750
5150
14~180
22.5
45
115430
MQGg 3245
3200
4500
TDMK800-36
800
13896
7200
5152.5
95~110
32.8
65
147588
MQGg 3645
3600
4500
TDMK1250-40
1250
18280
7700
5496
115~170
41.5
76
195727
Related Products