Rod mill
The advantages of rod mills
The tapered end cover of the rod mill has a small curvature, which enables the steel rod to move regularly in the mill;
The diameter of the discharging hollow shaft is large, which is convenient for maintenance, and at the same time, it can reduce the slurry level and discharge the ore quickly;
The product has uniform particle size and less over-crushing.
The working principle of the rod mill
The Xinhai rod mill is decelerated by a motor through a reducer and surrounding large gears, or a low-speed synchronous motor is directly decelerated through a surrounding large gear to drive the cylinder to rotate. A suitable grinding medium-steel rod is installed in the cylinder. The grinding medium is lifted to a certain height under the action of centrifugal force and friction force, and falls in the state of being thrown or vented. The ground material continuously enters the inside of the cylinder from the ore inlet, is crushed by the moving grinding medium, and is discharged out of the machine through the force of overflow and continuous ore feeding for the next process operation.
Product Picture of Wet Rod Mill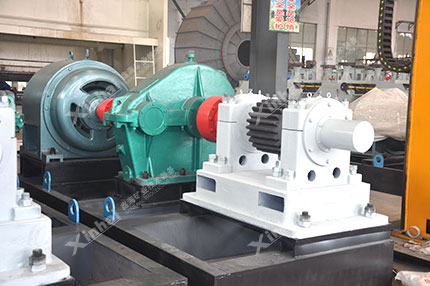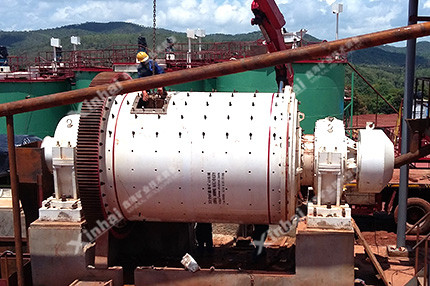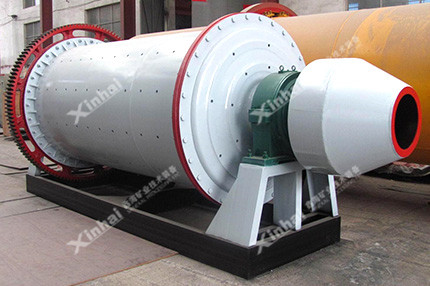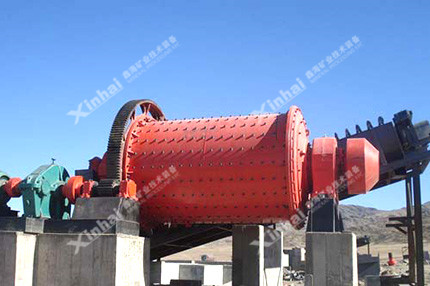 Wet Rod Mill FAQ
About the installation and commissioning of the wet rod mill
1. The equipment should be installed on a level concrete foundation and fixed with anchor bolts.
 2. Pay attention to the verticality between the main body and the horizontal when installing.
 3. After installation, check whether the bolts at each part are loose and whether the main unit door is fastened. If so, please tighten it.
 4. Configure the power cord and control switch according to the power of the device.
 5. After the inspection is completed, a no-load test run is carried out, and the test run is normal and production can be started.
Product Parameter
Model
Cylinder diameter
(mm)
Cylinder length
(mm)
Motor model
Motor power
(kW)
Motor turn
Number (r/min)
Long
(mm)
wide
(mm)
High
(mm)
Processing capacity (t/h)
effective volume (m3)
weight
(kg)
MBY 0918
900
1800
Y225M-8
22
730
4980
2370
2020
0.62~3.2
0.9
5700
MBY 0924
900
2400
Y250M-8
30
730
5670
3280
2020
0.81~4.3
1.2
5880
MBY 1224
1200
2400
Y280M-8
45
730
6450
2800
2500
0.4~4.9
2.28
12308
MBY 1530
1500
3000
JR125-8
95
725
7935
3185
2280
5
19990
MBYg 1530
1500
3000
JR117-8
80
725
7253
3070
2280
2.4~7.5
5
21210
MBYg 2130
2100
3000
JR136-8
180
735
8122
4220
3073
14~35
9
42123.5
MBYg 2136
2100
3600
JR137-8
210
735
8958
4320
3025
43~61
10.8
45800.5
MBYg 2430
2400
3000
JR138-8
280
735
9004.5
4836.4
3490
11.5
55795
MBYg 2732
2700
3200
JR157-8
320
750
10509
5000
3620
15.7
83110
MBYg 2736
2700
3600
JR158-8
380
743
10764
5750
3620
32~86
17.7
90441
MBY 2740
2700
4000
TDMK400-32
400
187.5
12300
5700
4700
43~110
20.4
75000
MBY 3040
3000
4000
JR1510-8
570
740
9800
3900
3900
54~135
26
90000
MBY 3245
3200
4500
TDMK800-36
800
167
14600
7000
5300
64~180
31
113000
MBY 3645
3600
4500
TDMK1250-40
1250
150
15200
8800
6800
80~230
41.8
139000
MBY 3654
3600
5400
TDMK1600-40
1600
150
15900
8800
6800
100~250
49.7
150000
Related Products