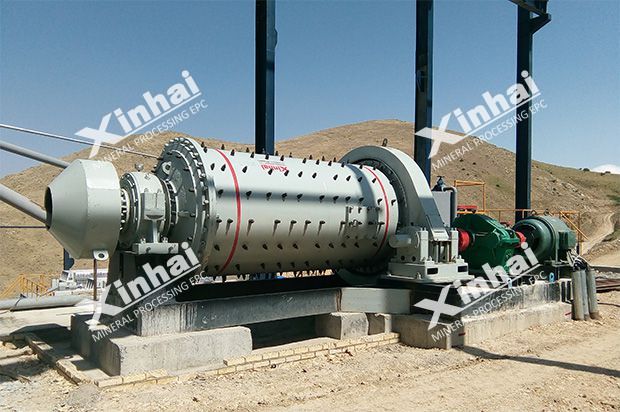 Feldspar Mining Production Line
【Process Introduction】:According to different feldspar mineral types and ore properties, Xinhai customizes a series of feldspar processing technology, including magnetic separation, flotation, gravity separation and combined technology. So as to achieve the removal of mica mineral impurities, etc., to obtain potassium and sodium feldspar concentrate, aiming to obtain high-grade feldspar concentrate.
【Application Scope】:Xinhai feldspar processing technology is suitable for potash feldspar, sodium feldspar and nepheline syenite.
WeChat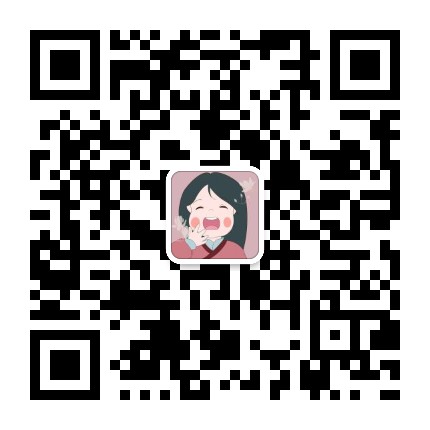 PROCESS DESCRIPTION
Crushing & Grinding
Large particle size of feldspar ore firstly should be crushed by jaw crusher to qualified particle size, thus to guarantee the grinding quality and protect ball mill.
Ball mill is applied into the second stage - grinding, Xinhai has wet grate ball mill and wet grate overflow ball mill which can perfectly grind feldspar ore into qualified particle size.
Flotation Separation
With experience in Feldspar flotation separation, flotation cell is the main mining machines in this part, the slurry dealt with agential through milling and inflating can make certain particles of it selectively attaches to the bubbles to achieve mineral separation.
Besides flotation machines, other mining machines also will be used in the stages, if you want to know more, just click the online service.
Desliming
Qualified grinding materials are fed into desliming bucket for desliming operation.
Magnetic separation
After desliming, the ore enters the two-stage magnetic separation operation of low intensity magnetic + high intensity magnetic to remove magnetic substances in the ore.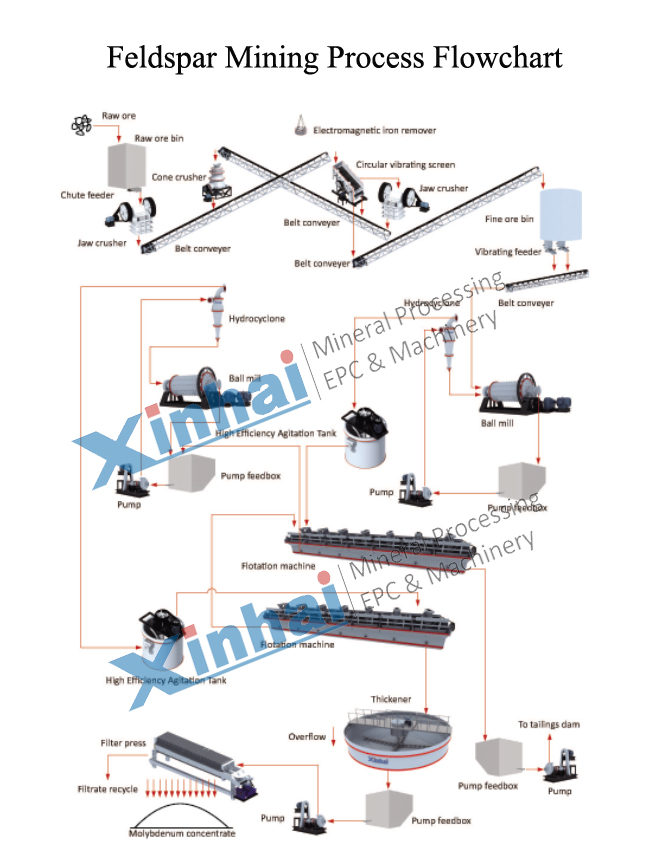 Process Equipment
Online message
You can fill in your demand information in the form below, and our technical and sales staff will get in touch with you as soon as possible. In order to ensure that your information can be processed in a timely manner, please be sure to fill in your contact number accurately!